Foundation Neutral Components Pack
Components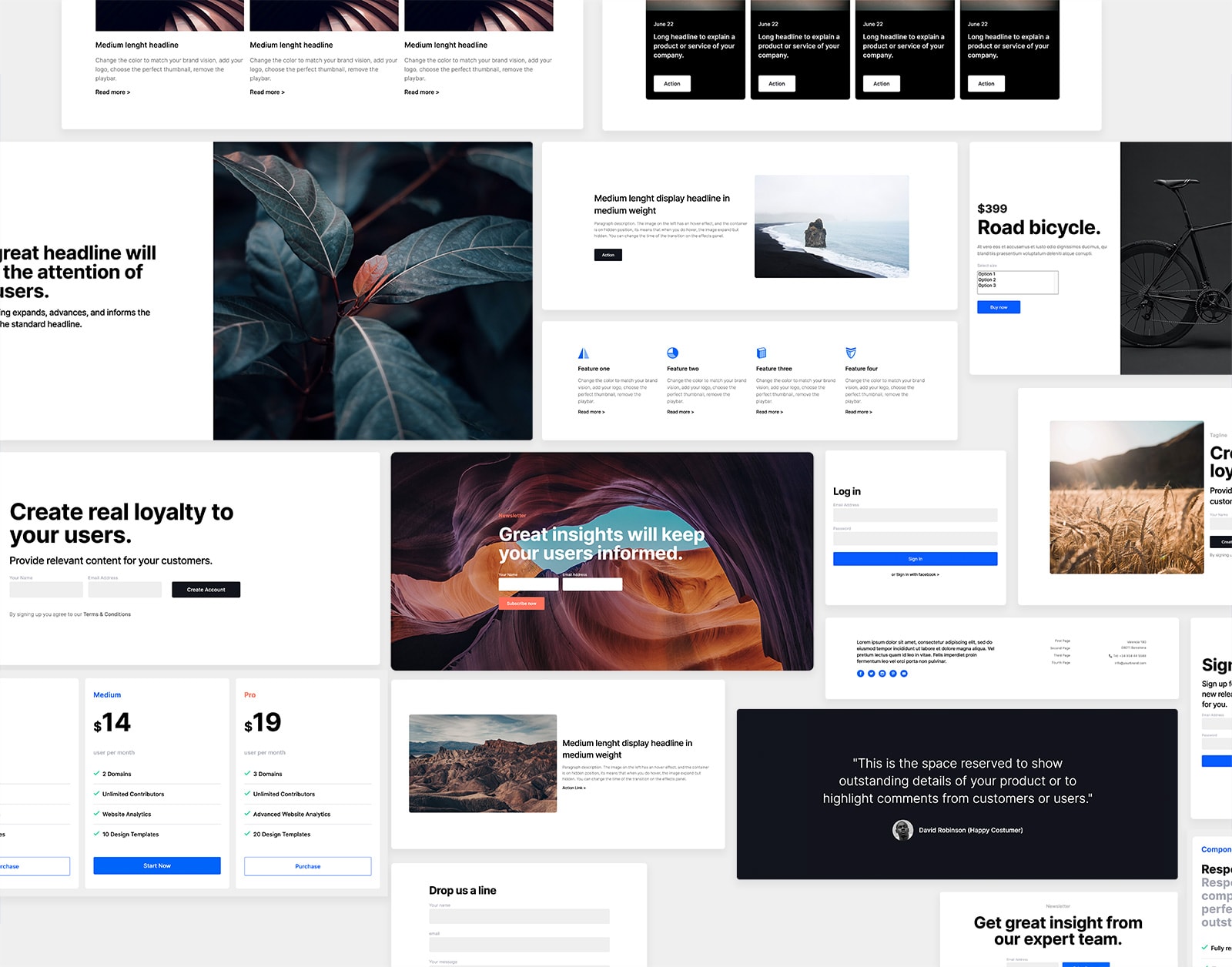 Live preview
Foundation Neutral Components Pack
Effortlessly craft your Frameworkless website projects in lightning speed using the Neutral Components Pack. It contains all the necessary site features you would need for a basic website. The pack includes 100 ready-made items that may be inserted onto the canvas and edited visually. Components include:

• Navigation menus that collapse into a hamburger mobile menu.
• Hero Regions for stating important information. These components range from large text and images, to background graphics, as well as web forms.
• Nice collection of various front-end web Forms.
• Sections for Quotes, product & services Features, Articles and Brands.
• 'Meet the Team' sections for company introductions.
• Stylish List regions and Blend Mode designs.
• Ecommerce layouts ready for merchant links.
• Footer layouts to close out your page designs.

Technical Info
Try Site Designer for free!
Design Credit
CoffeeCup Software